Volkswagen Tiguan Service and Repair Manual: Stabilizer Bar, FWD
Overview - Stabilizer Bar, FWD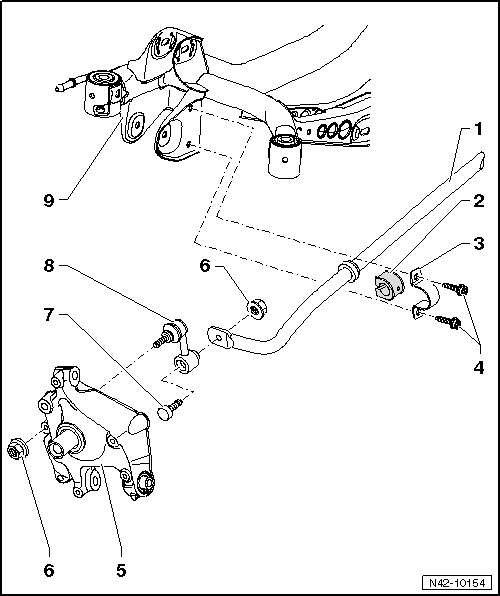 Stabilizer Bar

There are different suspension versions.
Removing and installing.

Bearing

Replace bearings always on both sides of vehicle

Clamp
Bolt

25 Nm + 45º
Always replace if removed
M8 x 30
Tighten uniformly

Wheel Bearing Housing
Nut

40 Nm
Always replace if removed
Self-locking
Counterhold at socket head of bolt when tightening -item 7-

Bolt
Coupling Rod

Connects stabilizer to trailing link/wheel bearing housing

Subframe

There are different versions.
Allocation. Refer to the Parts Catalog.
Stabilizer Bar, Removing and Installing
Special tools and workshop equipment required
Torque Wrench 1331 5-50Nm -VAG1331-
Removing
Note
The following work steps are described for the left side of the vehicle. These work steps also apply simultaneously for right side of vehicle.
Remove the nut -1- and pull the coupling rod -2- out of the stabilizer bar.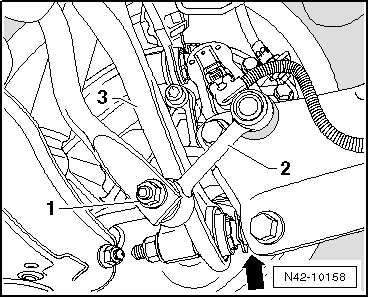 Note
Do not loosen bolt -arrow- for tie rod -3-.
Remove the bolts -arrows- for the stabilizer bar clamp.
Remove the stabilizer bar.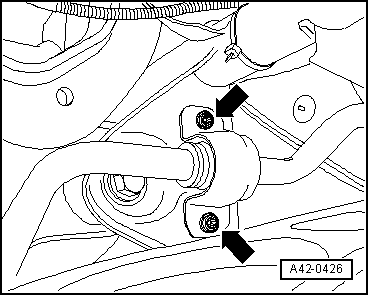 Installing
Insert stabilizer into vehicle.
Tighten the bolts -arrows- for stabilizer clamp uniformly.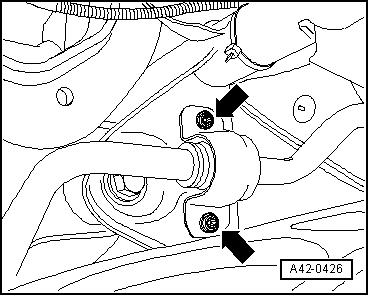 Install the coupling rod -2- in the stabilizer bar and tighten the nut -1-.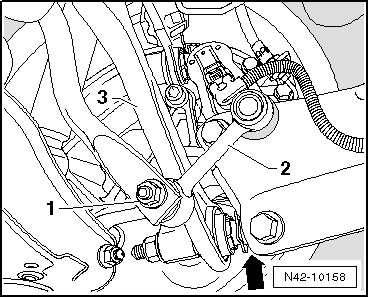 Tightening Specifications
Component
Tightening Specification
Stabilizer bar to subframe

Use new bolts.
Tighten bolts in curb weight position

25 Nm + 45º
Stabilizer bar to coupling rod
40 Nm
Volkswagen Tiguan Owners Manual
Volkswagen Tiguan Service and Repair Manual
Tesla Model Y (2020-{YEAR}) Owner's Manual
© 2018-2023 Copyright www.vwtiguan.org - 0.0136