Volkswagen Tiguan Owners Manual: Vehicle front end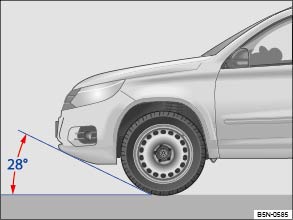 Fig. 154 Vehicle overview with off-road front end.

Read and follow the introductory information and safety information first
⇒

Introduction to the subject 
Depending on the equipment version, 2 different front ends with differing dimensions are offered for the vehicle.
Your vehicle is equipped with a 28 ° front end. ⇒ Technical terms explained .
Volkswagen Tiguan Owners Manual
Volkswagen Tiguan Service and Repair Manual
Tesla Model Y (2020-{YEAR}) Owner's Manual
© 2018-2023 Copyright www.vwtiguan.org - 0.008