Volkswagen Tiguan Service and Repair Manual: General Repair Information
General Information
The maximum possible care, cleanliness and proper tools are essential to ensure satisfactory and successful steering gear repairs. The usual basic safety precautions also, naturally apply when carrying out vehicle repairs.
A number of generally applicable instructions for individual repair operations, which are otherwise mentioned at various points in the workshop manual, are summarized here. They apply to this repair manual.
A description of design and function of the electro-mechanical steering can be found in Self Study Program 317 Electro-Mechanical Power Steering Design and Function.
A description of the design and function of the steering "APA" can be found in Self Study Program 399 Electro-Mechanical Steering with Axis Parallel Drive.
Steering Gear
Thoroughly clean connecting points and their surrounding areas before loosening.
When installing steering gear, make sure centering sleeves are correctly seated between the subframe and steering gear.
Place removed parts on a clean surface and cover them so that they do not get dirty. Use foil and paper. Only use lint-free cloths.
Install only clean parts: remove the replacement parts from their packaging just before installing them.
Use exclusively lubricants and sealants marked with part numbers.
Carefully cover or seal opened components if the repair is not performed immediately.
Seals and Gaskets
Always replace seals and gaskets.
After removing seals, inspect contact surface on housings and shafts for burrs and damage and repair if necessary.
Remove all residual sealant of fluid seals from sealing surfaces, no sealant residue must enter the steering gear housing when doing this.
Bolts and Nuts
Loosen and tighten the bolts and nuts of covers and housings in a diagonal sequence.
Do not cant but loosen and tighten especially sensitive parts in diagonal manner in stages, for example servo motor with control module.
Tightening specifications for unoiled bolts and nuts are given.
Always replace self-locking nuts and bolts.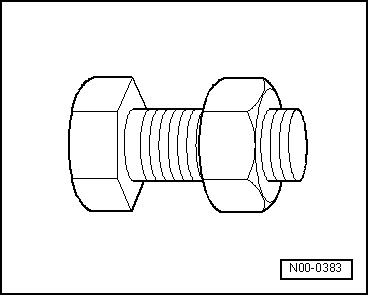 Electrical Components
Surely everyone has been shocked at one time or another when coming into contact with a metal object. The reason for this is the build-up of static electricity in the human body. This charge can lead to functional problems by touching the electrical components of steering gear.
Touch a grounded object, such as, a water pipe or a vehicle hoist, before working on electrical components. Do not make direct contact on connector terminals.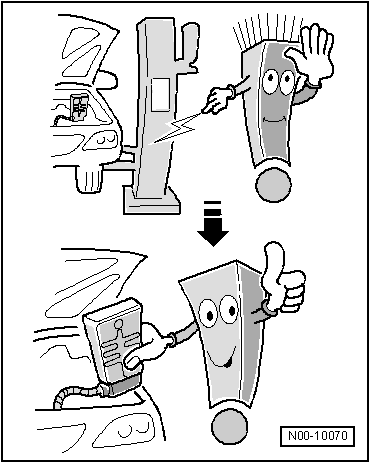 Guided Fault Finding, OBD and Test Instruments
Before performing repairs on the electro-mechanical steering gear, determine the cause of the damage as closely as possible using theVehicle Diagnostic Tester in the "Guided Fault Finding", "Vehicle Self-Diagnosis" and "Measurement" modes.