Volkswagen Tiguan Owners Manual: Opening the rear hatch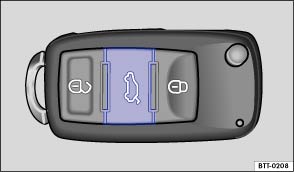 Fig. 29 In the remote control vehicle key. Button to unlock and open the rear hatch.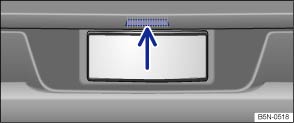 Fig. 30 Opening rear hatch from the outside.

Read and follow the introductory information and safety information first
⇒

Introduction to the subject 
Always remove any item(s) being transported on the rear hatch before opening it ⇒

 .
Unlocking with the remote control vehicle key
Briefly press the

or

button on the remote control vehicle key ⇒ Fig. 29  to unlock the rear hatch.
Opening with the button on the rear hatch
Unlock the vehicle or the rear hatch, or open a door.
Lift the rear hatch slightly at the button ⇒ Fig. 30  (arrow).


Warning
Improper or unsupervised unlocking or opening of the rear hatch can cause severe injuries. Never open the lid when someone is in the way.
If a bicycle or luggage rack is installed on the rear hatch, it may be hard to see that the rear hatch is unlatched. An unlatched rear hatch may open suddenly when the vehicle is moving.


Note
Before opening or closing the rear hatch, make sure there is enough room to do so, as for example when the vehicle has a trailer or is in a garage.

At temperatures below +32 °F (0 °C), the rear hatch may not open automatically after you unlock it. It will be necessary to lift it by hand.