Volkswagen Tiguan Service and Repair Manual: Dust Cloths
Dust Cloth -VAS6177-
Definition:
Product Description:
Dust cloth with extremely effective light adhesive formula for critical cleaning tasks. Unlike traditional dust cloths, this cloth does not leave any chemical residue on the surface or on the hands. This ensures that the surface in question is free of adhesive residue and fingerprints. This reduces the risk of streaking noticeably when processing water-based base paint. By using modern spunbound technology, the cloth is extremely low-linting and does not fray. At the same time, it is wonderfully suited for repairs on plastic, since it reduces the static charge from the plastic parts.
Size: 380 x 430 mm
Application Areas:
Intermediate cleanings before applying additional layers
Removing dry particles before applying the top coat
Cleaning plastic parts
Delivery Contents:
6 cloths per bag, 30 bags per carton
Folded 4-times in a sealed bag with a zip closure
White Polishing Cloth -VAS6176-
Definition:
White Polishing Cloth -VAS6176-
Product Description:
Extremely soft cloth for sensitive, exacting polishing. A combination of rayon and polyester fibers make it especially fluffy. The special spunbound construction prevents fraying and lint build-up. Since it contains no streak-causing additives, the buffing cloth is ideal for preparing chrome, glass and interior components.
Size: 400 x 365 mm per cloth
Application Areas:
Hand polishing
Finishing work on exterior surfaces
Interior cleaning
Delivery Contents:
275 fleece cloths, rolled up in a dispenser box (tear-off)
Professional Cleaning Cloth -VAS6006-
Definition:
Professional Cleaning Cloth -VAS6006-
Product Description:
The cloth is suitable for dry cleaning surfaces (dust and microdust). I has anti-static properties when used to clean plastics, glass, paintwork and monitor screens. The cloth works even better when wet. Every smooth surface is deep-cleaned with just one motion. The cloth is chemical-free and abrasion-resistant and achieves a maximal cleaning effect without the need for chemical cleaning solutions. When needed, it can be used in combination with any cleaning agent. By splitting the processing fibers, the surface structure increases by 1400x. The fibers have a capillary effect, which binds the dirt deep inside the cloth. This way, the surface of the cloth remains clean and effective and can be used and reused many times. Rubbing the surface causes the dust, dirt, grease and liquid molecules to become polarized, such that these can be removed from the pad without the use of added chemicals.
Size: 320 x 320 mm
Application Areas:
Cleaning body surfaces for paintwork preparation
Removing wax residue due to conservation considerations
Removing dirt from textile and leather materials in the vehicle interior
Cleaning windows and mirrors
Cockpit cleaning
Degreasing metal parts e.g. tools
Many other application areas at home or in the office
Delivery Contents:
1 cloth 320 x 320 mm in a polyester sleeve
Special Tools
Special tools and workshop equipment required
Suction Feed Spray Gun -VAG1538-
Stone Chip Tester -VAS5102A-
Paint Thickness Test -VAS5278-
Paint Thickness Tester -VAS6197-
Paint Thickness Tester -VAS6272-
Spray Can Filling Device -VAS6425-
Pneumatic Brush Grinder Set -VAS6446-
Brush Grinder Set -VAS6776-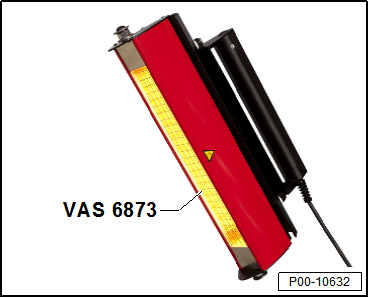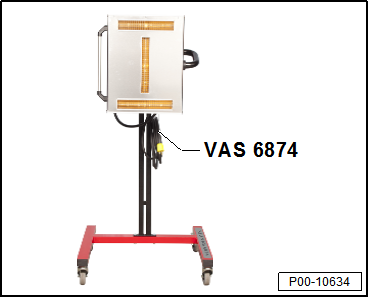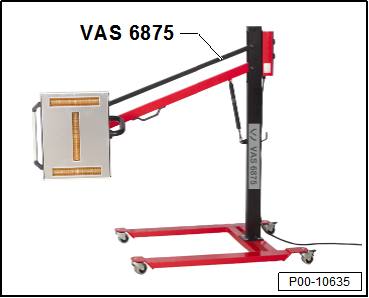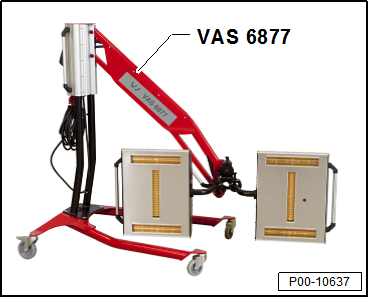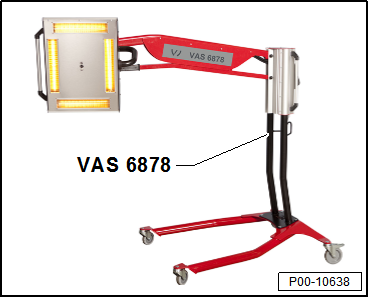 Edition - K0059211721 - 05/04/2015 - FN - JY