Volkswagen Tiguan Service and Repair Manual: Grab Handles
Tools
Required Special Tools and Testing Equipment
Torque Wrench 1783 - 2-10Nm -VAG1783-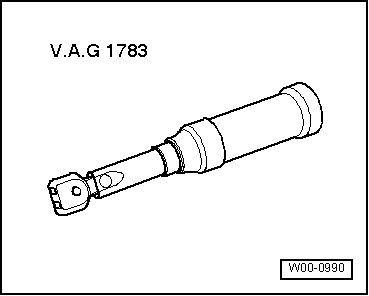 Roof Grab Handles, Removing and Installing
Note
The illustration shows the right front grab handle, removing and installing the remaining grab handles is identical.
Removing
Swing down the grab handle and open the two cover caps -1- and -2- using a small screwdriver.
Remove the two screws -3- (2 Nm) and remove the grab handle.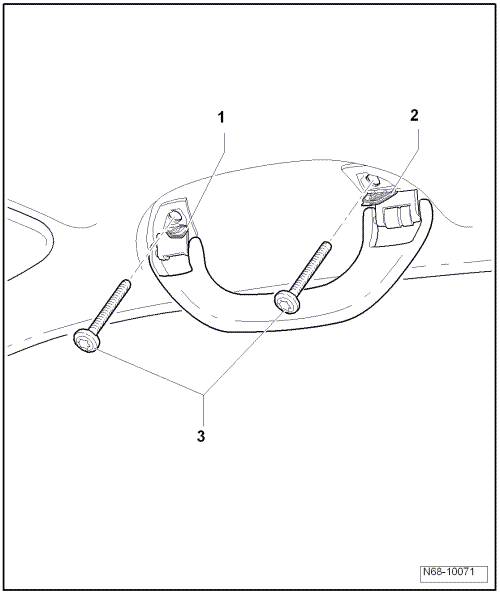 Installing
Install in reverse order of removal.
Special Tools
Trim removal wedge -3409-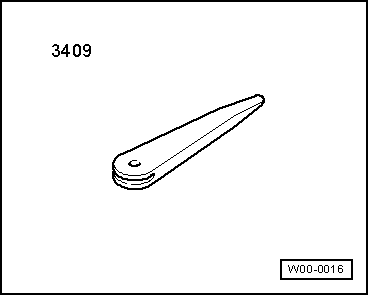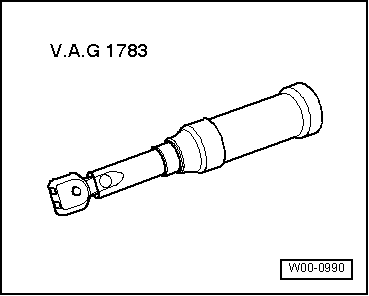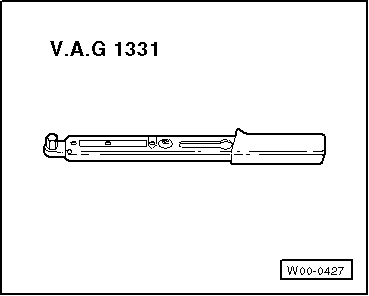 Volkswagen Tiguan Owners Manual
Volkswagen Tiguan Service and Repair Manual
Tesla Model Y (2020-{YEAR}) Owner's Manual
© 2018-2023 Copyright www.vwtiguan.org - 0.008