Volkswagen Tiguan Service and Repair Manual: Silicone Remover -LLS MAX 007-
Definition:
Silicone Remover -LLS MAX 007-
Product Description
The Silicone Remover -LLS MAX 007- is a water-based, reduced-solvent cleaning agent that is rich in active ingredients. The raw material base has specific solvent combinations.
Properties:
Application-oriented product-specific aerosol formulation
Constant atomizing pressure
Aerosol distribution
Highest yield
Professional painting result
Highly effective cleaning- and degreasing agent
Strengthens the adhesion
Highest yield
Even distribution
Application Instructions
Application
Recommended for:
Parts painting and spot repair aid
Best suited for use during the subsequent painting of Aqua Plus water-based paints
Suitable base surfaces:
Primed, filled metal, plastic, glass, old- and factory paint surfaces, painted and unpainted base surfaces
| | |
| --- | --- |
| Base Surface | Suitability |
| Primed, filled surfaces | +++ |
| Factory and old paint | +++ |
| Plastic parts | +++ |
| Metal/glass | +++ |
Properties:
Painted surfaces do not become corroded
Removes all types of silicone, an ideal dirt and soot cleaner
Removes cavity sealant or wax
Removes gummy, dried-on grease residue, for example door hinges
Removes oil and grease residue
Ideal solvent for tar marks
Removes adhesive residue, for example stickers
Processing
Note
For work safety, wear appropriate, personal protective equipment:
Breathing mask type: A2/P2
Latex or nitrile protective gloves, for example
Application type "coat"
Apply a light coating immediately before applying the subsequent paint layer and right away wipe dry with a clean and dry cloth.
Do not allow the silicone remover to evaporate off the surface. Only work on small areas at the same time.
Repeat the cleaning procedure if the surface is very dirty.
Replace the cloths a few times. Do not use any dirty cloths.
Note
If the spray application is interrupted, make sure that the valve above the spray head is empty.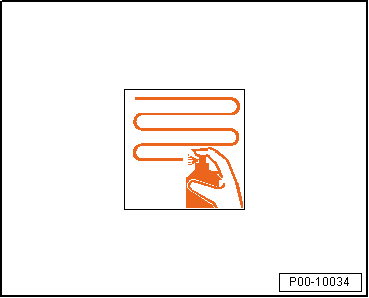 Caution
For work safety, wear appropriate, personal protective equipment.
Note the safety data sheets as well as the warnings on the label of the spray nozzle.
Dispose of the empty spray cans as recyclable material.
Characteristics
| | |
| --- | --- |
| Solid content: | 0 % |
| Yield: | Approximately 0.75 to 1.0 m² / spray can |
| Gloss level: | not applicable |
| VOC value: | 620 g/L, 248 g/can |
Storage
The guaranteed shelf life of 36 months from date of manufacture. Use no later than the date indicated on the label and store in original container at +20 ºC (68 ºF).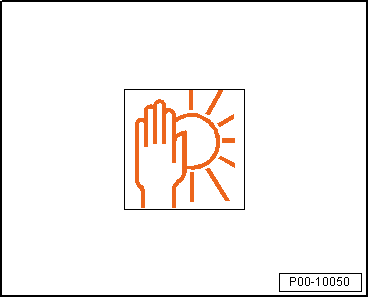 Volkswagen Tiguan Owners Manual
Volkswagen Tiguan Service and Repair Manual
© 2018-2022 Copyright www.vwtiguan.org - 0.0123